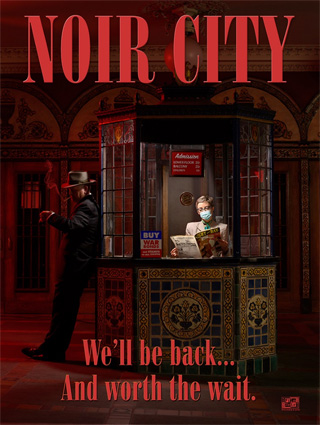 2021 Nancy Mysel Grant Recipient Announced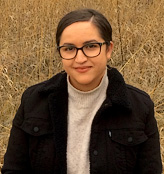 The Film Noir Foundation is proud to announce the recipient of this year's $5,000 FNF/Nancy Mysel Legacy Grant—Ari Negovschi.
Ari Negovschi is the Media Preservation Graduate Assistant for the Rare Book and Manuscript Library at the University of Illinois at Urbana-Champaign. She is overseeing the preservation of the Perry Miller Adato film collection. (Ms. Adato was the first female director to receive an award from the Director's Guild of America for her 1978 film Georgia O'Keefe and whose subjects included Gertrude Stein and Pablo Picasso.)
She has worked at the Autry Museum as an Exhibition Media Production Assistant for the award-winning Floral Journey: Native North American Beadwork, the 52nd Chicago International Film Festival, and as an Audio/Video Transfer Specialist at a Chicago-based digitization firm. As a transfer specialist, she developed a passion for hidden collections while digitizing historically significant personal, industrial, and cultural films. Inspired by her time working on the Adato collection, Ari hopes to continue canonizing work by female directors through film preservation.
The FNF's charitable grant, funded by the Mysel family in honor of the late film preservationist Nancy Mysel who supervised FNF restorations of The Prowler and Cry Danger, grants funding to students enrolled in film restoration and preservation studies. The FNF congratulates Ari on her grant award!
LIMITED TIME OFFER
NOIR CITY T-shirts
Our unique t‑shirts are still available. Shirts are black, short-sleeved, 100% cotton with silkscreened graphic on front. What's more appropriate than a NOIR CITY t‑shirt with the tagline "What could possibly go wrong?"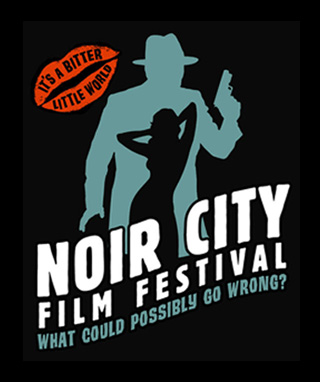 $20 + shipping • Sizes available: S - M - XL
→ ORDER ON THE FNF's SHOP PAGE
UPCOMING NOIR CITY DATES
NOIR CITY (San Francisco): TBD
NOIR CITY: Seattle: TBD
NOIR CITY: Hollywood: TBD
NOIR CITY: Austin: TBD
NOIR CITY: Boston: TBD
NOIR CITY: Chicago: TBD
NOIR CITY: Detroit: TBD
NOIR CITY: D.C.: TBD
Noir Now Streaming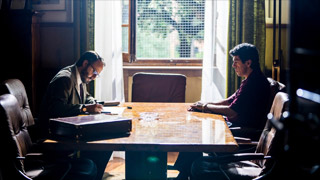 Love our film reviews in the NOIR CITY e-magazine? Get your noir-tinged movie and streaming news faster from our NOIR NOW STREAMING area. Contributors include syndicated newspaper columnist Sean Axmaker; the East Bay Express' chief film reviewer Kelly Vance and Nathalie Atkinson, a columnist for The Globe and Mail and the creator and host of the popular film series Designing the Movies.
Trapped Restoration Now Available on Blu-ray/DVD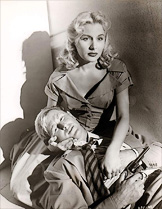 You can now own your own copy of the FNF funded restoration on Trapped (1949), available from Flicker Alley in a Blu-ray/DVD combo. In Richard Fleischer's 1949 noir, T-Men investigating a flood of phony $20s spring convicted counterfeiter Tris Stewart (Lloyd Bridges) from the joint to use as an undercover operative. But Tris is only stringing the Feds along until he makes a score and scoots to Mexico with his red-hot squeeze, Meg (Barbara Payton). The double- and triple-crosses come fast and furious, as no one's sure who's a crook and who's a copper. A hasty and hard-edged B with exceptional camerawork by DP Guy Roe.
+ READ MORE
FNF Debuts Two Argentine Restorations in 2020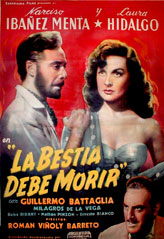 The Film Noir Foundation will premiere two new restorations at NOIR CITY 18, both little-known 1950s noir gems from Argentine director Román Viñoly Barreto: La bestia debe morir (1952) and El vampiro negro (1953). Both restorations were completed in 2019 by the FNF's preservation partner, UCLA Film & Television Archive, with support provided from the Hollywood Foreign Press Association's Charitable Trust (The HFPA Trust).
+ READ MORE
From the Collection of
Eddie Muller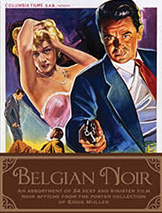 The WORLD OF FILM NOIR was created in black and white, but its intrigue and passion was sold worldwide by movie posters -- in vivid color -- that enticed audiences into this sinister and sensual demimonde. Nowhere on earth was the come-on more colorful than in Belgium, where the nation's standardly sized posters (a mere 14" x 22") virtually exploded with the danger and desire at the heart of cinema's most alluring and durable genre. Small posters from a small country--but packed with more lust and larceny than Hollywood would dare.
NOW, EXCLUSIVELY FROM BLACK POOL PRODUCTIONS—Eddie Muller, "The Czar of Noir," presents 24 glorious Belgian cinema posters from his personal collection, reproduced as 5-1/4" x 7" cards, each complete with his terse and tangy commentary highlighting what made these films—and this artwork--so magical and memorable. $20 + tax/shipping at BlackPoolProductions.com.
Don't Print the Legend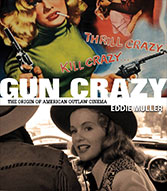 Gun Crazy caused barely a ripple in public consciousness when it hit movie screens in 1950. Yet over time it would prove to be the most innovative and provocative motion picture of its era—a simple genre film, but packed with so much cinematic bravura and timeless symbolism, its power has spanned decades, crossed oceans, and influenced countless filmmakers.
+ READ MORE

Come follow us on Tumblr to indulge your passion for noir! We'll be posting daily, celebrating all things noir with exclusive stills and images you won't see anywhere else, as well as trailers, film clips, and more.

Share our posts with your friends; your love of the art form is the Foundation's biggest asset in its mission to preserve and restore classics of the genre. We are also fully committed to present our rescued films in the way they were meant to be seen: in 35mm at our NOIR CITY festivals around the country.

Ask Eddie Anything!
The Film Noir Foundation has launched a monthly live stream on our Facebook page in which Eddie answers questions submitted by our e‑mail subscribers.
All previous broadcasts are available on our YouTube broadcast archives page.
→ Subscribe to our mailing list, so you can get your question answered next month.
THIS MONTH'S BROADCASTS
Thursday, June 3, June 10, and June 17 at 7:00 pm PT. Broadcasts are available to watch on our YouTube channel the following day.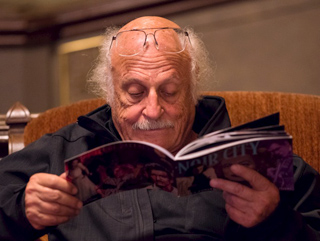 Yoram Kahana
Remembering Our Champion
Yoram Kahana was one of the Film Noir Foundation's greatest allies. His association with us even pre-dates the FNF's creation. Our first meeting was at one of the earliest noir festivals at the Egyptian Theatre in Hollywood, presented in conjunction with the American Cinematheque. At the end of the evening Yoram approached me, the first time I'd ever seen what would become a familiar visage: the wild tangle of white hair, the light-colored, lightweight, lived-in outfit (complete with photojournalist vest) suggesting a war correspondent in some humid, hostile outpost (nah, just Hollywood). The bemused, crooked smile—and, of course, the gruff, almost indecipherable accent that prevented me from really knowing his name until I looked it up online. → READ MORE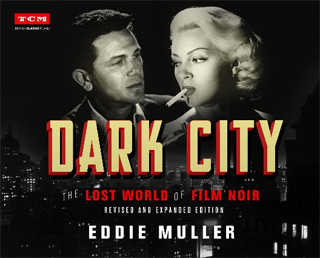 Czar of Noir's DARK CITY releases this July
A new edition of FNF prez and Noir Alley host Eddie Muller's Dark City: The Lost World of Film Noir will be released on July 20. Presented by Turner Classic Movies, Muller's film noir lover's bible takes readers on a tour of the urban landscape of the grim and gritty genre in a definitive, highly illustrated volume. Dark City expands with new chapters and a fresh collection of restored photos that illustrate the mythic landscape of the imagination. It's a place where the men and women who created film noir often find themselves dangling from the same sinister heights as the silver-screen characters to whom they gave life.
Muller guides fans on a spellbinding trip through treacherous terrain: Hollywood in the post-WWII years, where art, politics, scandal, style—and brilliant craftsmanship—produced a new approach to moviemaking, and a new type of cultural lore. This journey hits all the finer neighborhoods: Shamus Flats, Vixenville, Blind Alley, Losers' Lane—with stops at The Precinct, The Psych Ward, The Big House, and other dank corners, with shady protagonists ready to spill their bitter life story before retreating to the shadows.
Dark City is available for pre-order from the TCM shop or from your favorite bookseller.
2021 Film Festival Updates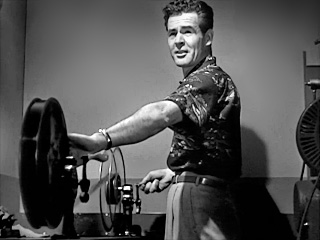 The Arthur Lyons' Film Noir Festival in Palm Springs was cancelled for 2020 "due to the challenges of producing the festival during the COVID pandemic." The 2021 edition of the festival will take place October 21 through October 24.
In the absence of live events the San Francisco Silent Film Festival has moved online to continue to bring our audience engaging content. Masterclasses with amazing musicians, an online version of our beloved Amazing Tales from the Archives program, member screenings and more—check out SFSFF online today!
Midcentury Productions' events in Los Angeles and San Francisco were delayed in 2020 due to COVID. "Here is what's likely to occur in San Francisco as soon as it's possible to return. Our Georges Simenon series will be restructured. Our special Jean Gabin event will be revamped and rescheduled. We expect to have several all-day weekend events as well, to preview our approach for the 2021 edition of THE FRENCH HAD A NAME FOR IT, which will combine past festival favorites with more unseen rarities from "the lost continent" of French noir."

Tweets