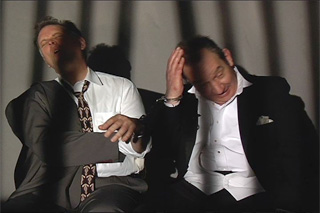 Bill Arney
Eddie Muller Remembers the Voice of NOIR CITY
The NOIR CITY film festival has lost a bit of its soul. WILLIAM P. ARNEY aka "The Voice of NOIR CITY," died on Monday, September 27. He'd been battling an assortment of maladies over the past few months, but none that seemed lethal. In fact, Bill called me the day before he died and he sounded the same as always—charming and avuncular, with that gruff voice straight out of a 1940s film noir. An undetected virus in his lungs dropped him for the count the following day.
Bill and I had been friends from the moment we met, March 19, 2005. It was an event celebrating the American Library Association's declaration of landmark status for 891 Post St. in San Francisco. That's where Dashiell Hammett lived when he wrote The Maltese Falcon.→ READ MORE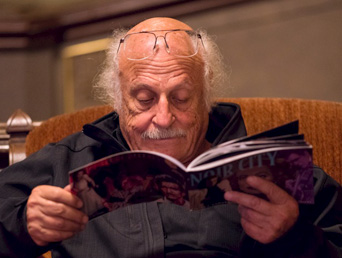 Yoram Kahana
Remembering Our Champion
Yoram Kahana was one of the Film Noir Foundation's greatest allies. His association with us even pre-dates the FNF's creation. Our first meeting was at one of the earliest noir festivals at the Egyptian Theatre in Hollywood, presented in conjunction with the American Cinematheque. At the end of the evening Yoram approached me, the first time I'd ever seen what would become a familiar visage: the wild tangle of white hair, the light-colored, lightweight, lived-in outfit (complete with photojournalist vest) suggesting a war correspondent in some humid, hostile outpost (nah, just Hollywood). The bemused, crooked smile—and, of course, the gruff, almost indecipherable accent that prevented me from really knowing his name until I looked it up online. → READ MORE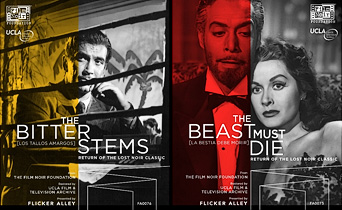 Two FNF Argentine Restorations Now Available on Blu-ray/DVD
We are proud to announce the release of two FNF restorations as Blu-ray/DVD combos from Flicker Alley: The Bitter Stems and The Beast Must Die, two classics of Argentine noir.
1956's Los tallos amargos (The Bitter Stems) is one of the best noir-drenched films of the 1950s—maybe ever. A deep-seated inferiority complex leads a Buenos Aires newspaper reporter (Carlos Cores) into a seemingly innocent correspondence-school scheme with a clever Hungarian ex-pat (Vassili Lambrinos). But as the money flows in, so do suspicions—driving one man to commit the perfect crime. → READ MORE
UPCOMING NOIR CITY DATES
NOIR CITY (San Francisco): TBD
NOIR CITY: Seattle: TBD
NOIR CITY: Hollywood: TBD
NOIR CITY: Austin: TBD
NOIR CITY: Boston: TBD
NOIR CITY: Chicago: TBD
NOIR CITY: Detroit: TBD
NOIR CITY: D.C.: October 15-28
LIMITED TIME OFFER
NOIR CITY T-shirts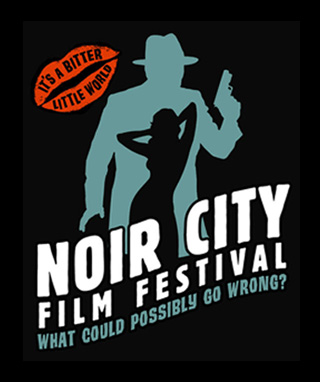 Our unique t‑shirts are still available. Shirts are black, short-sleeved, 100% cotton with silkscreened graphic on front. What's more appropriate than a NOIR CITY t‑shirt with the tagline "What could possibly go wrong?"
$20 + shipping • Sizes available: S
→ ORDER ON THE FNF's SHOP PAGE
2021 Nancy Mysel Grant Recipient Announced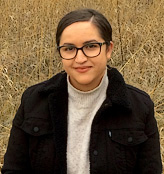 The Film Noir Foundation is proud to announce the recipient of this year's $5,000 FNF/Nancy Mysel Legacy Grant—Ari Negovschi.
From the Collection of Eddie Muller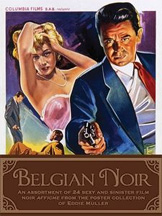 The WORLD OF FILM NOIR was created in black and white, but its intrigue and passion was sold worldwide by movie posters -- in vivid color -- that enticed audiences into this sinister and sensual demimonde. Nowhere on earth was the come-on more colorful than in Belgium, where the nation's standardly sized posters (a mere 14" x 22") virtually exploded with the danger and desire at the heart of cinema's most alluring and durable genre. Small posters from a small country--but packed with more lust and larceny than Hollywood would dare.
NOW, EXCLUSIVELY FROM BLACK POOL PRODUCTIONS — Eddie Muller, "The Czar of Noir," presents 24 glorious Belgian cinema posters from his personal collection, reproduced as 5-1/4" x 7" cards, each complete with his terse and tangy commentary highlighting what made these films—and this artwork--so magical and memorable. $20 + tax/shipping at BlackPoolProductions.com.
Don't Print the Legend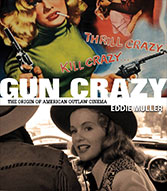 Gun Crazy caused barely a ripple in public consciousness when it hit movie screens in 1950. Yet over time it would prove to be the most innovative and provocative motion picture of its era—a simple genre film, but packed with so much cinematic bravura and timeless symbolism, its power has spanned decades, crossed oceans, and influenced countless filmmakers.
+ READ MORE

Come follow us on Tumblr to indulge your passion for noir! We'll be posting daily, celebrating all things noir with exclusive stills and images you won't see anywhere else, as well as trailers, film clips, and more.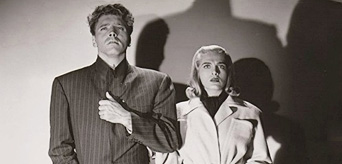 Share our posts with your friends; your love of the art form is the Foundation's biggest asset in its mission to preserve and restore classics of the genre. We are also fully committed to present our rescued films in the way they were meant to be seen: in 35mm at our NOIR CITY festivals around the country.

Ask Eddie Anything!
Did you know that The Film Noir Foundation has livestreams each month on our Facebook page in which Eddie Muller answers questions submitted by our e‑mail subscribers?
All previous broadcasts are available on our YouTube broadcast archives page.
→ Subscribe to our mailing list, so you can get your question answered next month.
DECEMBER BROADCASTS
Broadcasts are scheduled for December 2, 9, 16, and 30 at 7pm  PT on Facebook. All broadcasts are available to watch on our YouTube channel the following day.
NEW
NOIR CITY Adds Latest Hard Copy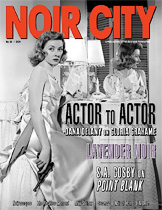 The Film Noir Foundation's acclaimed publication, previously available exclusively to patrons in digital form, is now available as a separate, stand-alone printed magazine. Every issue filled with articles by the finest film writers in the world, exploring the world of noir in both classic and contemporary cinema—and its influence on other media. Get every new issue delivered to your actual mailbox—on-demand!
Donors to the Film Noir Foundation will continue to receive the magazine in downloadable PDF form. Physical editions available only as separate purchases via Amazon.com for $14.99. All FNF proceeds from the sale of the magazine aid the FNF's mission of rescuing and restoring films!
Hard copy magazines are available for issues #31 and #32. Back issues #1 – #31 are available for purchase in digital form.
You can now hold in your hands the only magazine in the world devoted exclusively to NOIR. Enjoying turning actual pages filled with superb writing, spectacular design, and stunning imagery.
ORDER PRINT VERSION FROM AMAZON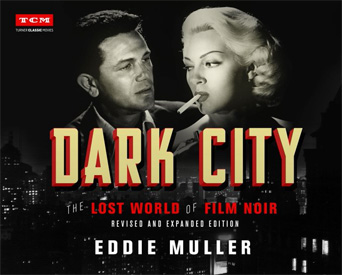 Czar of Noir's DARK CITY available now!
The revised and expanded edition of FNF prez and Noir Alley host Eddie Muller's Dark City: The Lost World of Film Noir is now available for purchase from the TCM Shop or your favorite bookseller.
Presented by Turner Classic Movies, Muller's film noir lover's bible takes readers on a tour of the urban landscape of the grim and gritty genre in a definitive, highly illustrated volume. Dark City expands with new chapters and a fresh collection of restored photos that illustrate the mythic landscape of the imagination. It's a place where the men and women who created film noir often find themselves dangling from the same sinister heights as the silver-screen characters to whom they gave life.
Muller guides fans on a spellbinding trip through treacherous terrain: Hollywood in the post-WWII years, where art, politics, scandal, style—and brilliant craftsmanship—produced a new approach to moviemaking, and a new type of cultural lore. This journey hits all the finer neighborhoods: Shamus Flats, Vixenville, Blind Alley, Losers' Lane—with stops at The Precinct, The Psych Ward, The Big House, and other dank corners, with shady protagonists ready to spill their bitter life story before retreating to the shadows.

Tweets