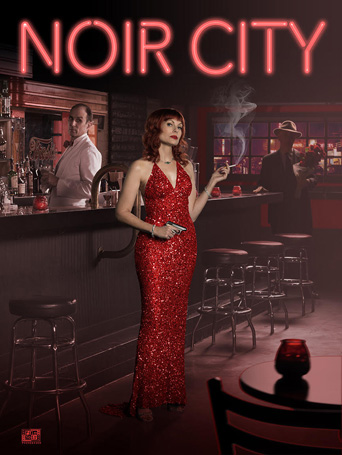 UPCOMING 2023 NOIR CITY DATES
NOIR CITY: D.C.: Oct 13-26
AFI Silver Theatre and Cultural Center - Silver Spring, MD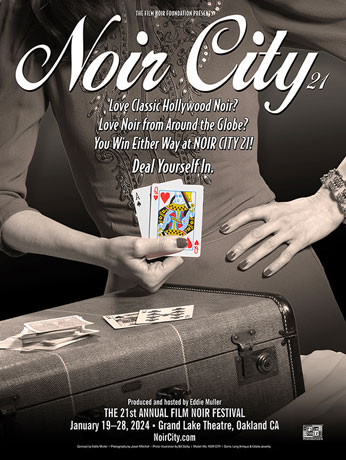 NOIR CITY 21: festival dates announced!
Join us at Oakland's Grand Lake Theatre for NOIR CITY 21, January 19-28, 2024. There's something for everyone at 2024's festival as we screen double bills featuring a classic Hollywood film noir followed by an international noir. Eddie Muller, FNF founder and host of TCM's Noir Alley, will be your guide through a 10-day journey of exceptional films. Passports and tickets available later this year!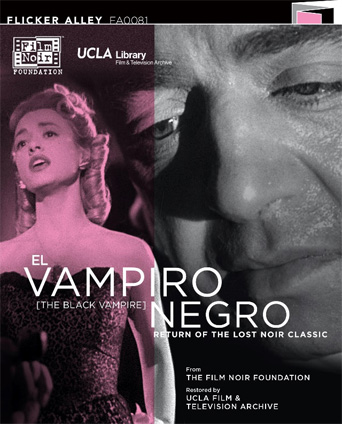 New Blu‑ray/DVD of FNF Restoration Available
Argentine director Román Viñoly Barreto's El vampiro negro (The Black Vampire) is available from Flicker Alley in a deluxe Blu‑ray/DVD edition. A virtually unknown remake of Fritz Lang's seminal 1931 thriller M, this 1953 Argentine noir is a female-centered take on the tale. + READ MORE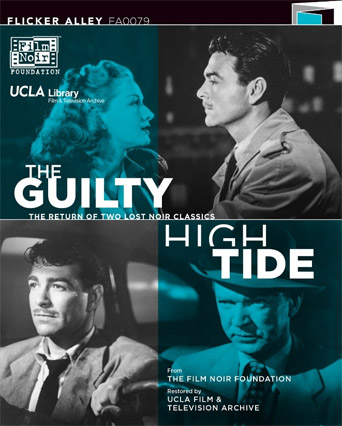 Two FNF Restoration Set
The FNF funded restorations of two 1947 film noirs, The Guilty and High Tide are now available for pre-order in a beautiful Blu‑ray/DVD combo set that includes extensive special features from Flicker Alley. + READ MORE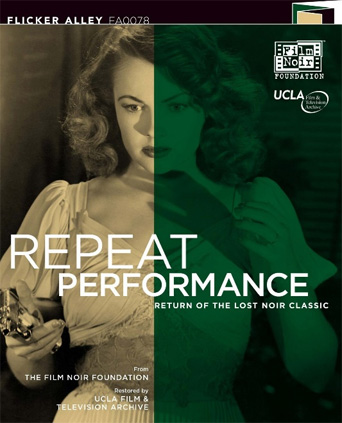 Repeat Performance Now Available
The FNF's restoration of Repeat Performance (1947) has been released in a beautiful Blu‑ray/DVD combo set that includes extensive special features. Order your copy now from Flicker Alley. + READ MORE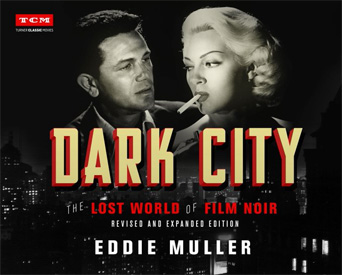 Czar of Noir's DARK CITY Available Now!
The revised and expanded edition of FNF prez and Noir Alley host Eddie Muller's Dark City: The Lost World of Film Noir is now available for purchase from the TCM Shop or your favorite bookseller. + READ MORE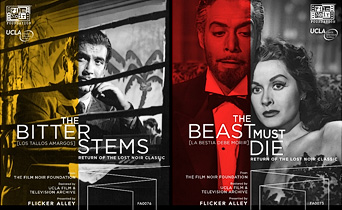 Two FNF Argentine Restorations Available on Blu‑ray/DVD
We are proud to announce the release of two FNF restorations as Blu‑ray/DVD combos from Flicker Alley: The Bitter Stems and The Beast Must Die, two classics of Argentine noir.. → READ MORE

Come follow us on Tumblr to indulge your passion for noir! We'll be posting daily, celebrating all things noir with exclusive stills and images you won't see anywhere else, as well as trailers, film clips, and more.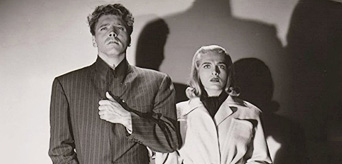 Share our posts with your friends; your love of the art form is the Foundation's biggest asset in its mission to preserve and restore classics of the genre. We are also fully committed to present our rescued films in the way they were meant to be seen: in 35mm at our NOIR CITY festivals around the country.

Ask Eddie Anything!
Did you know that The Film Noir Foundation livestreams every two weeks on our Facebook page in which Eddie Muller answers questions submitted by our e‑mail subscribers? All previous broadcasts are available on our YouTube broadcast archives page.
→ Subscribe to our mailing list, so you can get your question answered.
The next ASK EDDIE broadcast on Facebook broadcasts September 21 and YouTube the following day.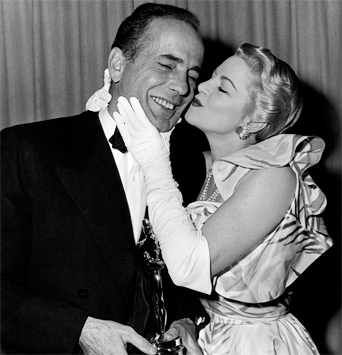 And the winner is...
We are proud to announce the winners of the Film Noir Foundation's NOIR CITY Magazine #38 donation drive held September 14 - 20, 2023
★ The winner of the Flicker Alley Blu-ray/DVD release of the FNF's restoration of Woman on the Run (1950): William Schutte, Chicago, IL
★ The three winners of the four NOIR CITY Magazine - digital - back issues #11, #12, #15, and #16 are: Mark Hesse, St. Cloud, MN; Martin Zandstra, The Netherlands; and Linda Fox, Cherry Hill, NJ
★ The winner of the Fantagraphics Books' The High Cost of Dying and Other Stories by Reed Crandall, EC Comics virtuoso illustrator, and a copy of Alan K. Rode's recently released Blood on the Moon: Dean Curtis, Alameda, CA
★ The winner of the three FNF restorations on Blu-ray/DVDs from Flicker Alley: The Guilty/High Tide (1947), Trapped (1949), and The Man Who Cheated Himself (1950) – all with FNF-produced special features – and a signed copy of Alan K. Rode's Blood on the Moon: Michael Adams, Marietta, GA
★ The winner of the NOIR CITY Passport to the NOIR CITY 21 film festival, January 19 – 28, 2024 at Oakland's Grand Theatre: Sharon Boelhouwer, Lompoc, CA
★ The three new-subscriber winners of the five NOIR CITY Magazine back issues -- #15, #22, #23, #32, #34 -- are: Segundo Nallatan, Jr, Pingree Grove, IL David Pedigo, Euless, TX, and Gregory Montana, San Francisco, CA
★ The new-subscriber winner of Flicker Alley's Blu-ray/DVD releases of two FNF restorations of 1950 films shot on location in San Francisco — Woman on the Run with Ann Sheridan and Dennis O'Keefe and The Man Who Cheated Himself with Lee J. Cobb: Jane Wyatt, and John Dahl: Elizabeth Helfgott, Brooklyn, NY
Additional winners
Thank you to ALL contributors for the response to this issue's donation drive. Additional winners who will receive three FNF restorations on Blu-ray/DVDs from Flicker Alley – The Beast Must Die (1952), Too Late for Tears (1949), and The Man Who Cheated Himself (1950): Christine Kuchler, Bismarck, ND; Darrel Chase, Bel Air, MD; Scott Witmer, Ann Arbor, MI; Lise K. Wall, Idleyld Park, OR.
Thank you to everyone who contributed to the Film Noir Foundation! A reminder that anyone who contributes $20 or more to the FNF and signs up our mailing list always receives a free year's subscription to NOIR CITY e-magazine. Contributors may receive additional FNF thank you gifts depending on the amount of the donation.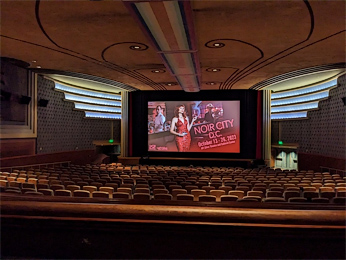 Mr. Muller Goes to Washington
NOIR CITY D.C. returns to its home at the AFI Silver Theatre and Cultural Center, October 13 -26 with 25 films from the heart of Hollywood's noir movement, 1948. The festival includes a selection of titles featured earlier this year at NOIR CITY flagship festival in Oakland, California. In addition, NOIR CITY D.C. features three films not screened in Oakland: Gordon Douglas's Atomic espionage tale Walk a Crooked Mile; Edgar G. Ulmer's rarely screened tale of avarice Ruthless; and Fred Zinnemann's revenge noir Act of Violence.
FNF president Eddie Muller will introduce screenings on the festival's opening weekend, Oct. 13–15. Muller's latest books, Eddie Muller's Noir Bar: Cocktails Inspired by the World of Film Noir and Kid Noir: Kitty Feral and the Case of the Marshmallow Monkey," will be available for sale and signing.
Foster Hirsch, FNF board member and author of Hollywood and the Movies of the Fifties The Collapse of the Studio System, the Thrill of Cinerama, and the Invasion of the Ultimate Body Snatcher—Television will introduce screenings Oct. 20–22.
The lineup also includes three films starring Edward G. Robinson highlighting his remarkable range. In Irving Reis' All My Sons (based on the play by Arthur Miller) Robinson plays a small-town factory owner whose son (Burt Lancaster) suspects may have been responsible for the crime that his business partner was convicted of. In John Huston's Key Largo, he plays one of his most iconic roles, Johnny Rocco, an exiled mobster who has snuck in to the U.S. to complete the deal that will allow him to return to his former glory. Finally, he plays a tormented psychic who tries to save the life of the daughter of his onetime fiancé and the manger of their mind reading act in john Farrow's Night has a Thousand Eyes, based on the novel by Cornell Woolrich.
Schedule and tickets are available at the AFI's NOIR CITY festival page. NOIR CITY passes ($200) can be purchased here.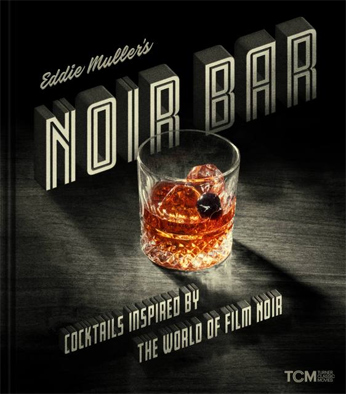 Cocktails and Noir
FNF prez Eddie Muller's newest book, NOIR BAR: Cocktails Inspired by the World of Film Noir combines two of his greatest passions, film noir and cocktails. In the words of the author, "Noir Bar offers a booze-based excursion through America's most popular film genre, pairing easy-to-master recipes with the kind of behind-the-scenes anecdotes that I like to include in my film intros and books." Some of the drinks are the ones being imbibed on screen and some are named after the films, the characters or the actors themselves. The recipes came from a variety of sources including Ernest Hemmingway and Sam Fuller. Some were even created by Eddie himself. Eddie also draws on his past as a bartender to coach you on the supplies and the techniques you will need to create these libations in your own home. The book is stylishly laid out and filled with movie stills, poster art, behind-the-scenes images, and cocktail photography. The book is available from Running Press.