Netflix
Netflix is first in subscriber numbers but last in its commitment to classic movies. It does, however, currently feature a couple of noir classics. Many services offer a copy of Orson Welles' The Stranger (1946), with Orson Welles as a Nazi war criminal in hiding and Edward G. Robinson as the government agent on his trail. Netflix, to its credit, presents the superb Kino Classics master, which is also streaming on Kanopy.
The most vibrant and thrilling of the three collaborations between director Carol Reed and writer Graham Greene, The Third Man (1949) stars Joseph Cotten as a cynical American pulp novelist and Orson Welles as Harry Lime, a ruthless black marketer in the rubble-strewn underworld of post-war Vienna. Quaint old-country clichés collide with the reality of the war's devastation and German expressionist exaggeration mixes with droll, understated British wit to create a continental crime classic. Amidst it all, Welles steals the show with barely ten minutes of screen time.

Alfred Hitchcock's Strangers on a Train (1951) is a thriller of deranged wish fulfillment turned into a waking nightmare, with Robert Walker in a career-best performance as a demented playboy who spins a story of swapping murders with a champion tennis player (Farley Granger) and then proceeds to carry it out. The script credited to Raymond Chandler was actually written by little-known Czenzi Ormonde, from the novel by Patricia Highsmith (a master of psychopathic characters and warped psychologies). It's a highlight in the director's career of masterpieces.
Amazon Prime Video
There's an enormous library available to rent on Amazon Video, but what I'm looking at are those available for free as part of the Prime Video subscription. It's an offbeat collection, which is what makes it so much fun, and it's far, far larger than the Netflix library. The classics are also prone to disappearing without notice, sometimes after only a few months or even weeks of availability, so you may not want to wait before streaming that rarity that catches your fancy.
Samuel Fuller's Underworld U.S.A. (1961), starring Cliff Robertson as a career criminal out to avenge his father's murder, features the director's patented tabloid style, with punchy, pulpy energy and Kino-fist imagery. Organized crime is merely another form of big business here, and our hero is so warped by his underworld upbringing he can't see beyond his own emotional turmoil.
The Burglar (1957), adapted by David Goodis from his own novel (and featured at 2019's NOIR CITY 17 in San Francisco), drops Dan Duryea and Jayne Mansfield into a sordid world of twitchy crooks, flophouse hideouts, duplicity as a way of life, and an atmosphere dripping in sexual longing and lust. Paul Wendkos directs with a fractured, jagged storytelling technique and gargoyle close-ups that push the Expressionism of earlier noir classics into a more contemporary world.
Blake Edwards proves himself a fine hand at the thriller in Experiment in Terror (1962), a tense, austere crime drama with Glenn Ford as an FBI man who enters a battle of wits with an asthmatic extortionist who kidnaps an innocent girl to force a teller (Lee Remick) to rob her own bank.
Reach deeper into the catalog and you'll find some less well-known noir artifacts, like Joseph Losey's The Big Night (1951), with John Drew Barrymore as an angry young man out to avenge the brutal beating of his old man (Preston Foster); Hugo Haas' Bait (1954) stars Cleo Moore as a scheming blonde who marries a gold prospector (Haas) while plotting with her lover (John Agar). I'm also fond of Fear in the Night (1947) with Paul Kelly and DeForest Kelley in a Cornell Woolrich nightmare, but Amazon's master is a little soft — nowhere near the crispness of the rest of the titles here.
From France, there's Jean-Pierre Melville's cool, often cruel Le Doulos (1963) — with subtitles — starring Jean-Paul Belmondo as a smiling underworld informer in a crime fantasy of cops and crooks and elaborate plots.
Hulu
At present, the closest Hulu has to classic noir is Anthony Mann's The Furies (1950), a psychological Western by way of gothic melodrama, with a dark, shadowy style right out of Mann's earlier film noirs. Starring Barbara Stanwyck as the tough, fierce daughter of land baron Walter Huston, the psychological tensions and Freudian undercurrents are mirrored in the stark, striking imagery.
Hulu also has Roman Polanski's Chinatown (1974), from Robert Towne's labyrinthine script that combines classic film noir and actual Los Angeles history. Jack Nicholson strolls through the role of cynical private eye J.J. Gittes with sneering confidence, a smart cookie in a situation far more complex than he realizes. Faye Dunaway brings an echo of tragedy to potential femme fatale Evelyn Mulwray.
Sean Axmaker lives in Seattle with his cats, Hammett and Chandler, and writes the syndicated newspaper column Stream On Demand and the companion website.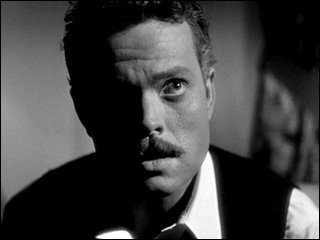 Orson Welles in The Stranger on Netflix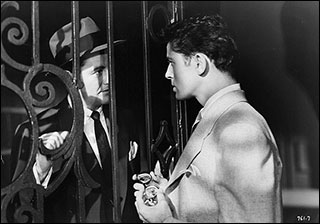 Alfred Hitchcock's Strangers on a Train on Netflix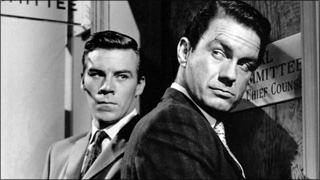 Samuel Fuller's Underworld U.S.A. on Amazon Prime Video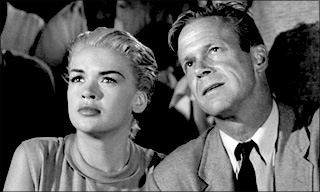 The Burglar on Amazon Prime Video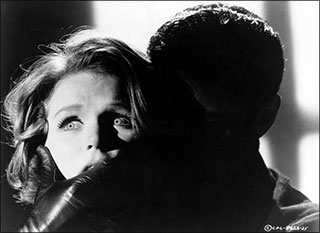 Blake Edwards' Experiment in Terror on Amazon Prime Video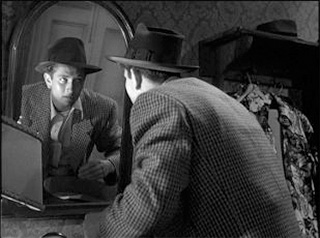 John Drew Barrymore in Joseph Losey's The Big Night on Amazon Prime Video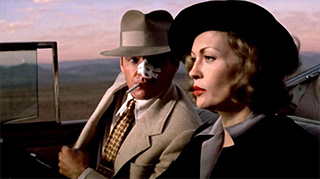 Roman Polanski's Chinatown streaming on Hulu